Cristal&Bronze unveils Infini, its new line of cut crystal bathroom accessories.
True to its tradition of blending crystal and brass, Cristal&Bronze has released a new minimalistically designed collection that showcases stunningly unique hand-cut crystal pieces. This distinctively brilliant cristal pattern demands utmost precision and mirrors the mastery of an ancestral craftsmanship. The crystal is cut in a twisting motion to create a sublime interplay of light that enfolds the object. Soap dishes and dispensers, tumbler, tissue boxes… are all enlivened by a visual experience in an optical spiral, which unfolds in an infinite loop.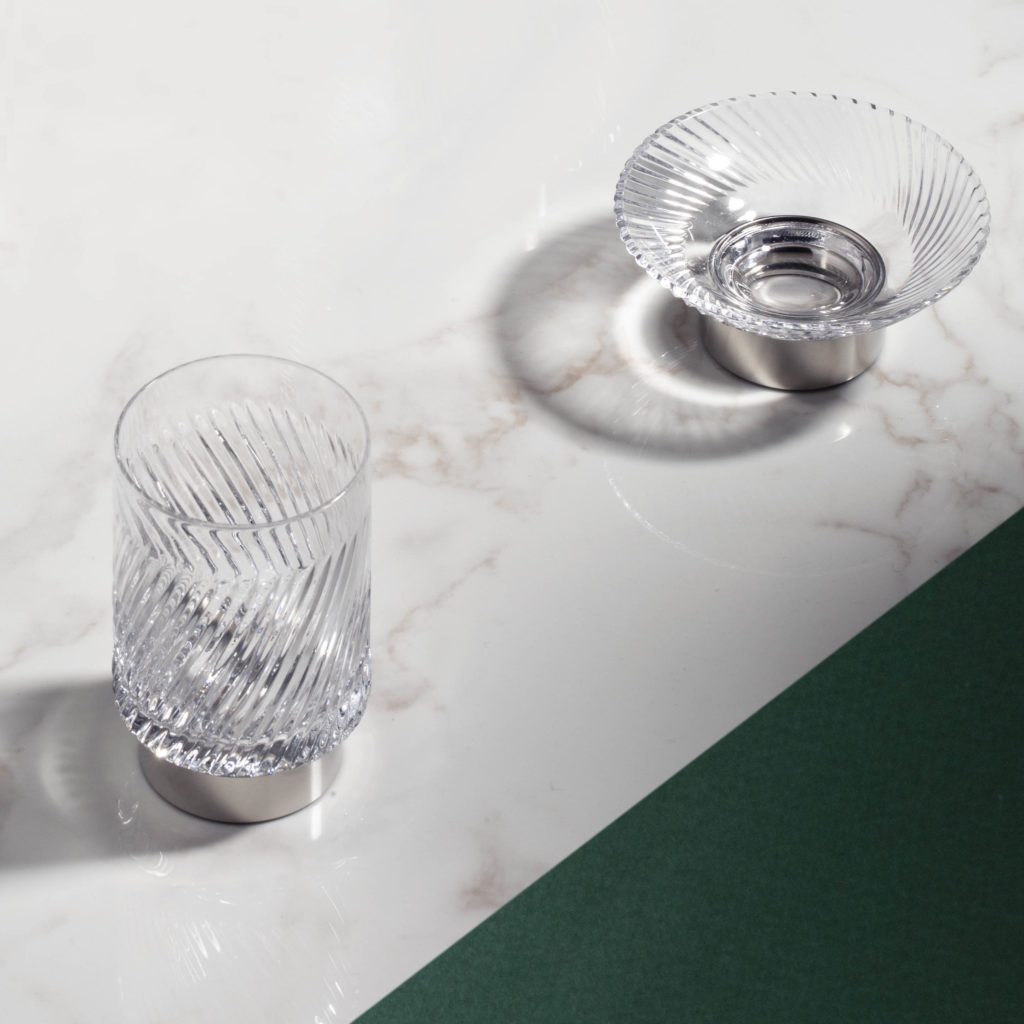 Matt Nickel
The Infini collection in Matt Nickel finish enchants the eyes with its timeless style.
The Infini collection is offered in a complete range of bathroom accessories featuring our 27 metal finishes.